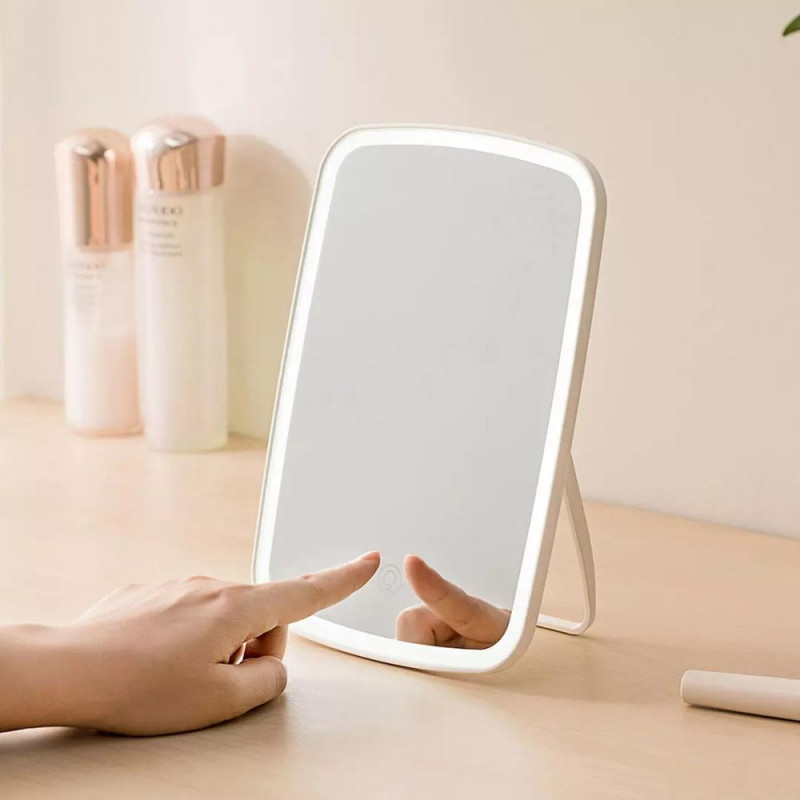 
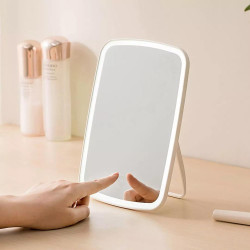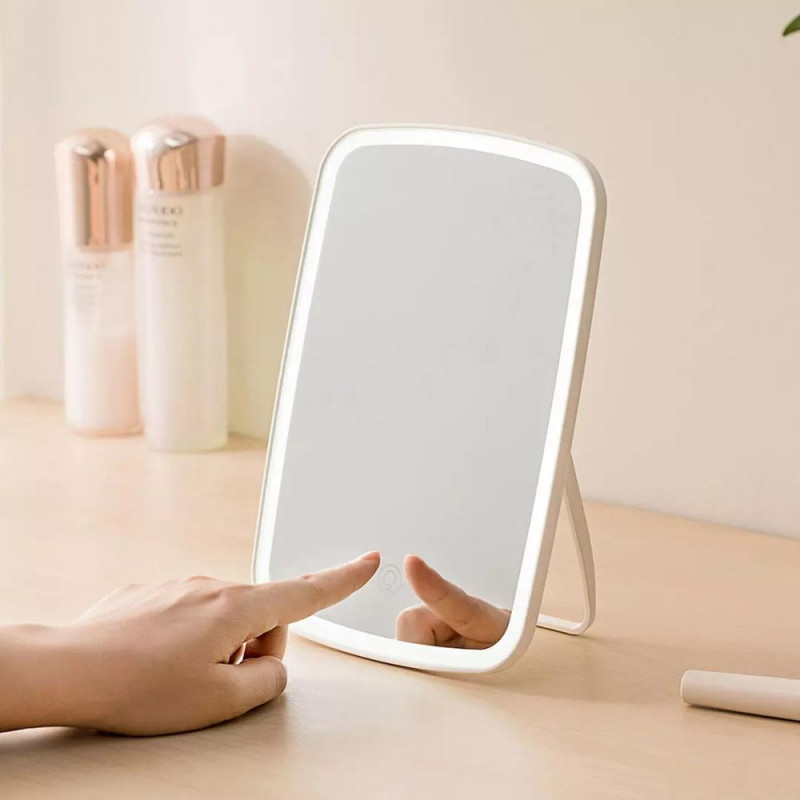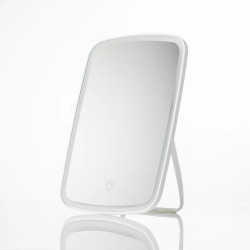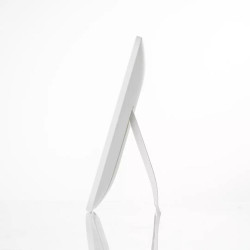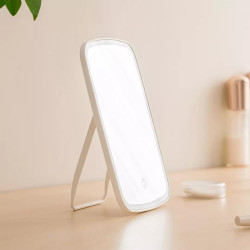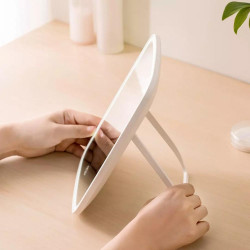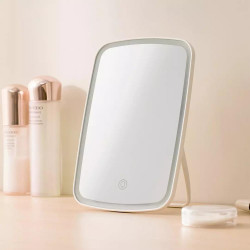  
xiaomi Jordan & Judy LED Makeup Mirror
controlled by touches | LED natural light adjustable angle Long -acting battery


36 LED lighting diodes - LED technology
((Gallery-16))

((Gallery-18))
9 "inch mirror diagonal
((Gallery-19))
Adjustable Arrange leg angle from 30 to 100 degrees

((Gallery-21))
loaded lithium -ion battery
Has an integrated lithium-ion (Li-ion) loaded battery. Therefore, you will not need to change the batteries and you will conserve the environment. Under standard conditions, when the battery is fully loaded and you use a mirror up to 30 minutes a day, you will be able to use one boot for more than a week
((Gallery-22))
Adjustable light intensity 3 levels
((Gallery-23))

Specification
Main qualities:
Manufacturer: Jordan & Judy
Model: LED makeup mirror
Battery capacity: 1200 mAh
Power supply voltage: DC 5V 1A
Color: White
Material: ABS + Glass
Mirror Size: 232 x 162 x 2 mm
Features:
Adjustable angle
Three levels of lighting
loaded through USB
Touching the control button
Package Content:
1 * makeup mirror
1 * USB cord
1 * user guide
Garantija
:
Dėmesio
:
The product packaging and / or description provided by the manufacturer with the product may be in Mandarin or other languages, we are environmentally friendly, therefore a separate description, instructions or packaging in Lithuanian for this product are NOT provided. Detailed information about the product (s) can be found on our website www.mimarket.lt, if this information is not enough, contact us by phone or e-mail and we will answer all your questions.
Xiaomi Jordan & Judy smart makeup mirror with LED lighting - white
Xiaomi Jordan & Judy išmanus sulankstomas makiažo veidrodėlis su LED pašvietimu. 
Mimarket
Kokybės garantija