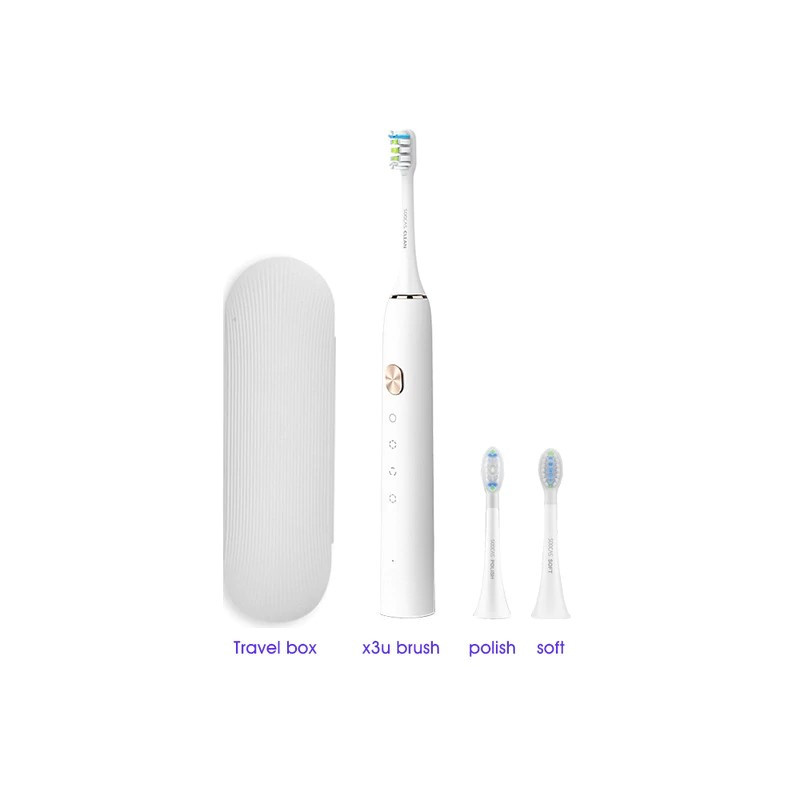 
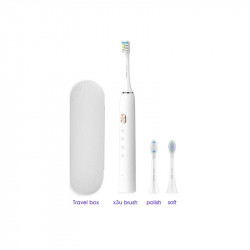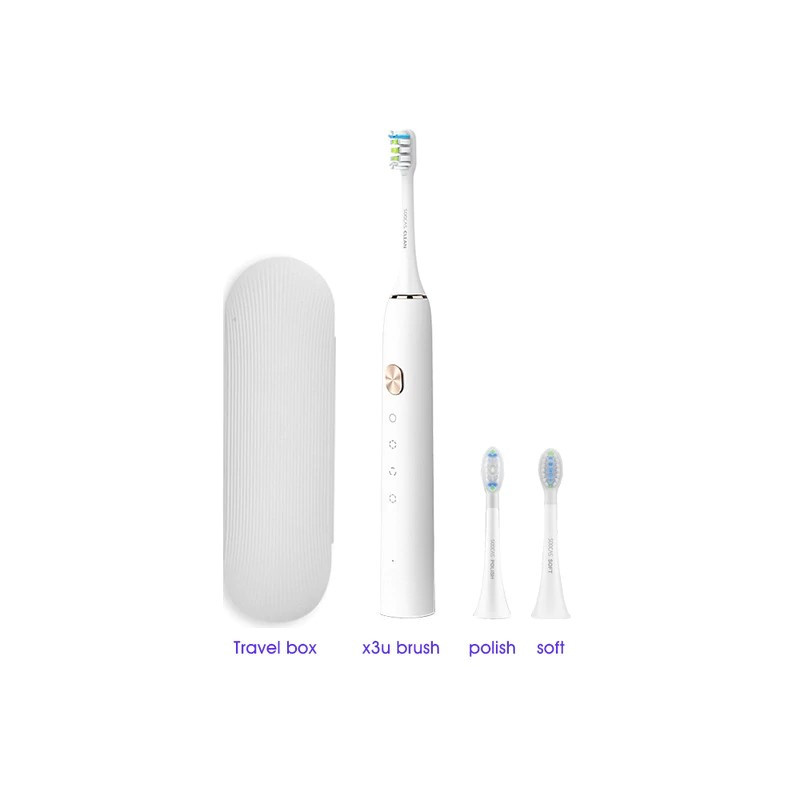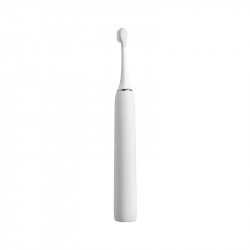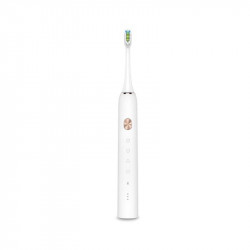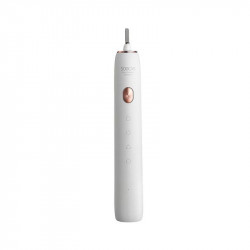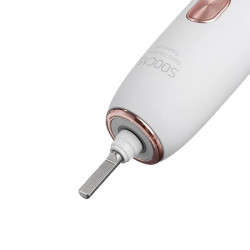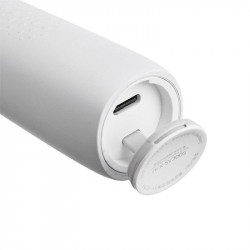  
xiaomi soocas x3u ultrasonic electric toothbrush kit
You will find an electric brush for the soocas x3u, a travel brush box and three extra heads for whitening - polishing - for daily cleaning
will remove up to 7 times more plaque than a regular brush, improve gum health in just two weeks. More than 2 times better whiten your teeth than your regular brush. By using vibrations up to 39600 times per minute, it destroys plaque and helps to promote saliva to form an additional moisture and plaque removal
















Specification
Main qualities:
Manufacturer: Soocas
Model: x3u
Color: White
battery: 1000 mAh
Vibration frequency up to 39600 times per minute
loading time: up to 4 hours
Operation time: up to 25 days
4 cleaning modes (daily, gentle, gum care and whitening)
Reminder of the Cleaning Area Remissions every 30s.
Moisture resistance: Yes (IPX7)
Weight: 127 g
Size: 250 x 250 x 28 mm
Certification: CE / ROHS / FDA / KC
Package Content:
1 * soocas x3u ultrasonic electric toothbrush
1 * brush head
1 * brush head is for teeth whitening
1 * brush head is for teeth polishing
1 * Travel Brush Box
1 * USB-C cord
1 * user guide
Garantija
:
Dėmesio
:
The product packaging and / or description provided by the manufacturer with the product may be in Mandarin or other languages, we are environmentally friendly, therefore a separate description, instructions or packaging in Lithuanian for this product are NOT provided. Detailed information about the product (s) can be found on our website www.mimarket.lt, if this information is not enough, contact us by phone or e-mail and we will answer all your questions.
Xiaomi soocas x3u Full Package Ultrasonic Electric Dental Brush Set - White
Xiaomi Soocas X3U elektrinis ultragarsinis dantų šepetėlis tai daugiau nei tik paprastas dantų šepetėlis kuris padės Jums sukurti ir išlaikyti akinančiai baltą šypseną:)
Mimarket
Kokybės garantija